The purpose of this post is to illustrate the green case against Shapley Heath.  We will:
Examine Hart's environmental and climate change commitments.
Show how Shapley Heath will deliver excess housing and up to 1m tonnes of excess CO2 emissions just from building it.
Demonstrate how concreting over 505 acres to deliver 5,300 houses will destroy habitat and damage biodiversity.
Look at how the talk of "renewable energy" might put our forests at risk and produce more CO2 and particulates then burning coal.
Show how urban regeneration would produce lower CO2 per capita and keep our vital green spaces.
If Hart Council want to save the planet, they should cancel Shapley Heath and focus on urban regeneration.
Having read the article, you might like to respond to the Shapley Heath survey and make known your concerns about the environment. We have produced a handy guide with suggestions as to how you might choose to answer the freeform questions. The guide can be found on the download below. The full survey can be found here.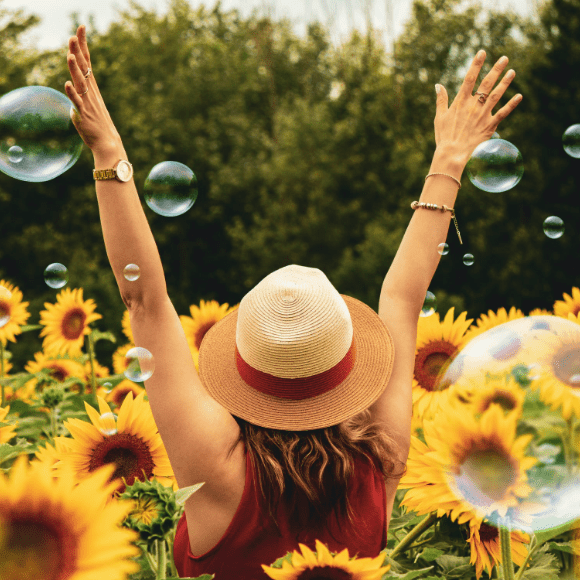 Shapley Heath Survey with Suggested Responses
Hart Council's environmental and climate change commitments
In April 2021, Hart Council joined many other public bodies in declaring a Climate Emergency. They unanimously agreed (our emphasis):
"Following the successful adoption of Hart's Climate Change Action Plan, this Council now wishes to declare a climate emergency, which commits us to putting the reduction of CO2 in the atmosphere at the front and centre of all policies and formal decision making, particularly Planning.
They even proclaimed that climate change is their top priority on the front page of the latest edition of Hart News.
However, on the same page they talk about the new Shapley Heath survey, cunningly avoiding any discussion about the environmental impact.
Excess House Building Leads to Excess CO2 Emissions
The Local Plan was agreed at a build rate of 423 dwellings per annum (dpa). However, the latest Government target is 286dpa. The 286 represents Hart's share of the Government's overall 300,000 dpa target. According to ONS figures, this national target is far in excess of what is required to meet demographic changes.
Hart refuse to conduct an early review of the Local Plan to take advantage of this reduction. Moreover, their original bid for Shapley Heath funding committed to deliver the new town in addition to the Local Plan requirements.
So, Hart are proposing to continue building at a rate far higher than the Government target, which in itself is far more than required and to deliver Shapley Heath on top. We can pretty safely say that any houses delivered by Shapley Heath will be far in excess of requirements. So any CO2 emissions arising from construction will also be entirely unnecessary.
We calculated that a new town of 10,000 houses would emit around 1m tonnes of CO2. A new town of 5,000 would be half that amount.
We find it difficult to understand how building more houses than we need and emitting more CO2 than we need to is consistent with putting the reduction of CO2 in the atmosphere at the front and centre of all policies.
Green Case Against Shapley Heath: Biodiversity Impact
There's plenty of academic evidence that urbanisation causes irreparable damage to biodiversity and habitat loss.
The issues include replacement of species, habitat loss and biodiversity decline. The Shapley Heath survey emphasises the importance of green spaces, wildlife habitat and woodland. Yet, they somehow fail to mention that the Viability Study accompanying their bid for Government funding proposed concreting over 505 acres of the 1,047 acres of land under consideration.
The damage to the local eco-systems will be incalculable. And all for a development that isn't required and is in addition to the Local Plan requirement.
The Renewable Energy Trap
The new Shapley Heath survey does ask for opinion about renewable energy. Initially, this sounds quite green and cuddly. Until you look at what they meant by renewable energy in prior studies into the Winchfield new town. The Sustainability Appraisal (p74) said:
It is fair to assume that a scheme of this scale (c.3,000 homes) [Ed: How times have changed, now 5-10,000] could enable combined heat and power generation (potentially even fuelled by biomass, which might even be locally sourced).
What they mean by biomass is explained in the North Hampshire Renewable Energy Opportunities Plan.
What they mean is chopping down trees in Bramshill Forest to fuel a wood-burning power plant. Burning wood produces more CO2 per unit of electricity produced than coal. And if Drax is anything to go by, more than twice the amount of noxious particulates.
In summary, they are considering building a wood-fired power station, using locally sourced timber that will produce more CO2 and more particulates than burning coal. This will destroy our local forest in addition to concreting over 505 acres of land, all in the name of environmentalism.
Green Case Against Shapley Heath: Regeneration is the Solution
There is a simple alternative to Shapley Heath. It's Urban Regeneration. The benefits of this approach would be:
Control the build rate to match the actual requirement
Reduce delivery risk by having a range of projects instead of relying on just one big development
Protect our green fields and ancient woodland to maintain habitats and biodiversity
Keep vital green infrastructure to enhance our quality of life, wellbeing and mental health
Maintain our agricultural capacity to produce food
Produce less CO2 per capita
There's plenty of evidence that shows that gentle densification produces communities that are more sustainable from a CO2 emissions point of view.
The reason for this is that more people can walk to work, walk to the station and walk to leisure facilities. They need fewer cars and do fewer journeys. And slightly denser building means that occupants need less heating.
So, if we want to save the planet, urban regeneration is the answer. Cancel Shapley Heath.