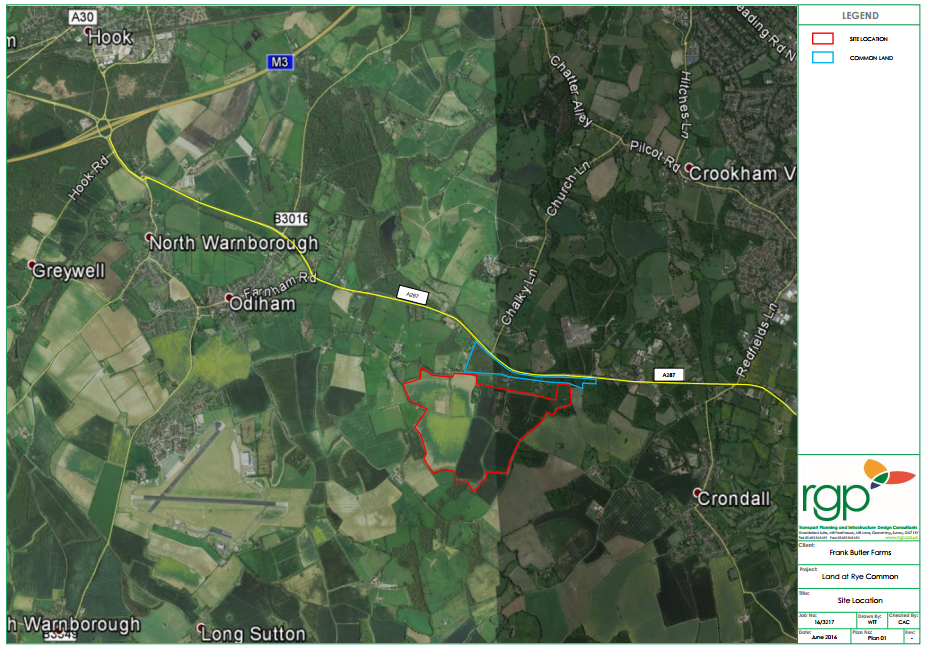 The Basingstoke Gazette has run a story about the proposed Rye Common new village development. Odiham Parish Council is going to discuss the proposals for a new village between Odiham and Crondall.  It is clear they are very concerned about the proposals, with chairman saying:
"The parish council are well aware of the consultation being undertaken for a large development at Rye Common, located within the parish of Odiham.

"This has of course created significant interest and indeed concern within our community."

He added: "While the parish council are required to review all proposals with an open mind, I have heard no local enthusiasm for the scheme and would want to understand how this volume of houses proposed works against HDC's revised Strategic Housing Market Assessment."

"It is hard to see any value to our existing community and in my view would significantly impact the character of Odiham and the surrounding of communities."
We Heart Hart is quoted in the article saying:
"The Rye Common development is simply not required because our housing targets are reducing and there are plenty of brownfield sites available that can meet our housing needs for decades to come."
More details about the proposals and how to respond to the consultation can be found here.