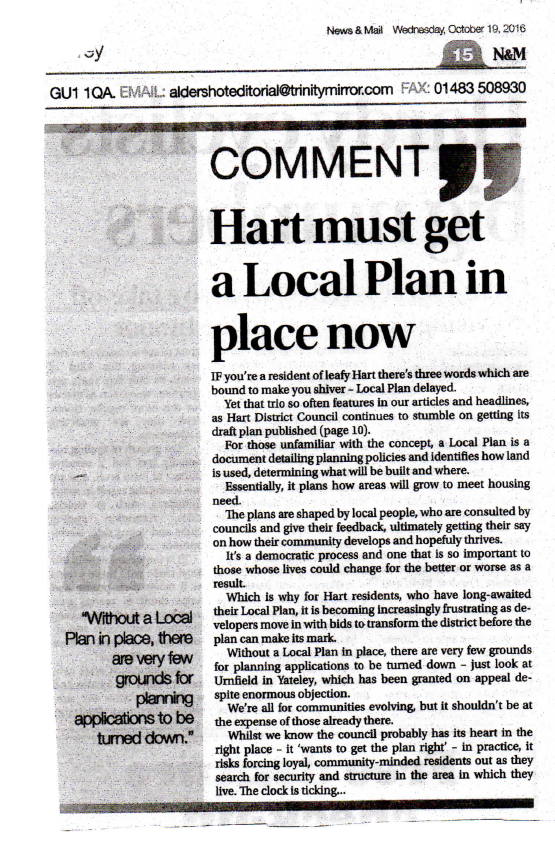 Today's Fleet News has run an important series of stories on the sorry state of the Local Plan in Hart District. Most importantly, they have run a comment piece demanding that Hart get the Local Plan in place now to protect us from the voracious developers who are putting Hart under siege by developing proposals for big green field developments we don't need at places like Winchfield, Murrell Green, Pale Lane (Elvetham Chase), Grove Farm (Nether House Copse) and now the Rye Common new village proposal.
If one or more of these green field developments goes ahead before an application is made to redevelop the Pyestock (Hartland Village) site we may well end up with our green fields been ripped up whilst the derelict brownfield site is left undeveloped.
But without a new Local Plan and without up to date policies, Hart is essentially defenceless against the proposals. Moreover, the further delay to the Local Plan means that there is a real risk the Government will step in to do the Local Plan for us if the plan is not in place by early 2017.
The articles from Fleet News can be found on the links below:
Hart under siege from developers' plans to build over Hart
Hart must get a Local Plan in place now
Hart District Council slashes number of new homes