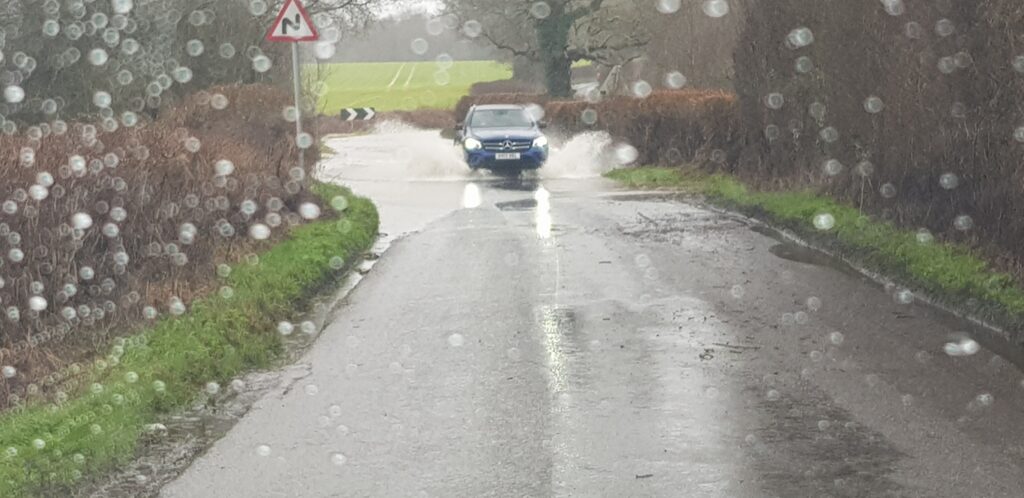 #StormDennis has taken its toll on Hart District. As far as we can tell, the worst hit area is around the mooted Shapley Heath/ Winchfield new town.  Here we have evidence of yet another of these supposed 1 in 30 year events. We drove around there this morning and found:
The river Whitewater had flooded by the A30 opposite the Crooked Billet. This is the area that is supposed to be Suitable Alternative Natural Greenspace (SANG). The sort of area earmarked for country rambles and dog-walking. Definitely not water-skiing.
Totters Lane flooded at the top for quite a distance
Bagwell Lane in Winchfield flooded
Station Road flooded
Pilcot Road in Dogmersfield flooded
Hitches Lane in Crookham Village flooded near the new roundabout for the Grove Farm development. Who knows how the new residents are supposed to get out of their new houses.
Taplins Farm Lane flooded again. We didn't even attempt to drive through in a 4×4.
#StormDennis also flooded Pale Lane and the fields either side. The west side is also supposed to be SANG for the proposed Shapley Heath development.
This latest flood comes in addition to the other floods we have recorded in the area. We have recorded flood events on 15 January 2020 (#StormBrendan), 20 December 2019,  4 February 2019,  in April 2018 and three times in 2016 alone. Evidence documenting the 2016 flood events can be found here (4 Jan) , here (7 Jan), here (9 March on Station Road) and here (28 March due to #StormKatie).
The Whitewater Valley Society have also reported that North Warnborough has been badly hit.
The actual weather has once again refused to comply with the flood assessment carried out for Hart Council as part of its evidence base for the Local Plan. The sustainability assessment claimed:
There was some evidence of wet ground at the far east of SHL183, but "no other obvious evidence of current or past flooding".

The detailed assessment also said there's only a one in 30 year chance of surface water flooding.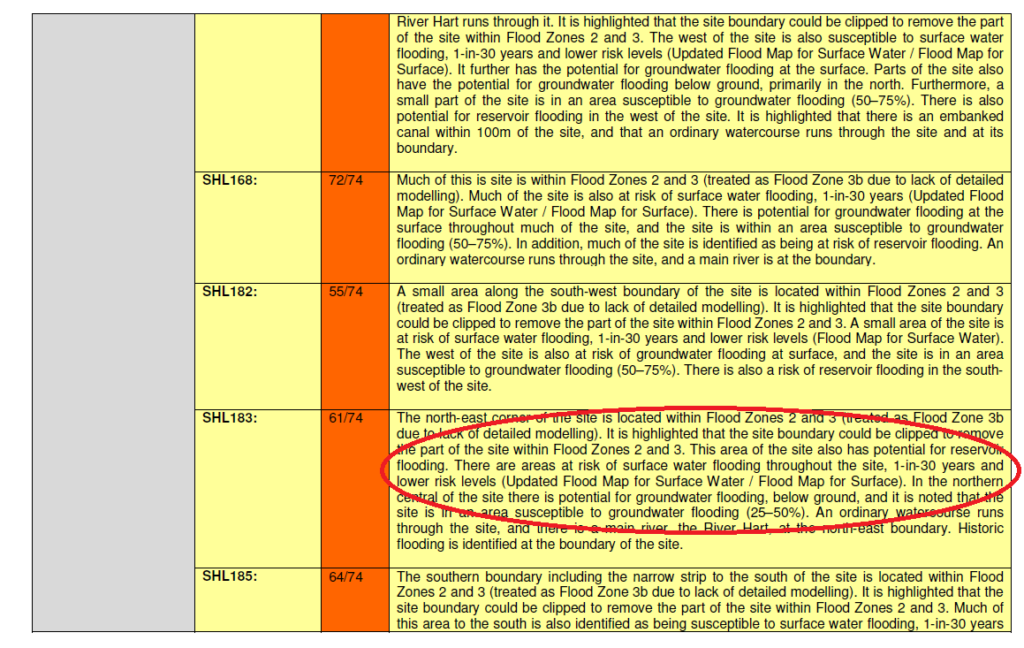 As far as we can tell, the road through the proposed development area and all roads out of the area were affected by the floods. Both SANG areas were also flooded.  When will Hart District Council see sense and abandon this daft project?