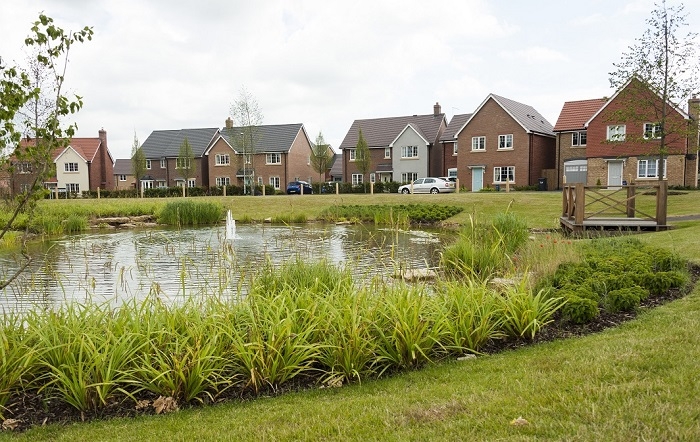 Happy New Year everyone. The Government has announced plans for 14 new garden villages across England. In addition, the Government has also announced support for three new garden towns, with over 10,000 homes each. These are located in Aylesbury, Taunton and Harlow & Gilston.
The 14 new garden villages are from 1,500 up to 10,000 homes:
Long Marston in Stratford-on-Avon
Oxfordshire Cotswold in West Oxfordshire
Deenethorpe in East Northants
Culm in Mid Devon
Welborne near Fareham in Hampshire
West Carclaze in Cornwall
Dunton Hills near Brentwood, Essex
Spitalgate Heath in South Kesteven, Lincolnshire
Halsnead in Knowsley, Merseyside
Longcross in Runnymede and Surrey Heath
Bailrigg in Lancaster
Infinity Garden Village in South Derbyshire and Derby City area
St Cuthberts near Carlisle City, Cumbria
North Cheshire in Cheshire East
The garden villages will have access to a £6m fund over the next 2 financial years to support the delivery of these new projects. The garden towns will be supported to the tune of £1.4m. The new garden projects will also have access to infrastructure funding programmes across government, such as the new £2.3 billion Housing Infrastructure Fund announced in last year's Autumn Statement.
None of the sites are in Hart District, which is both encouraging and disappointing at the same time. We are encouraged that neither Winchfield nor Murrell Green has made this list, but of course disappointed that the proposed Hartland Village (aka Pyestock) has not yet received Government support.
However, there may be hope for Pyestock yet as the Government also said it may run a further call for expressions of interest in 2017 for other places with proposals for new garden villages.