Winchfield floods again. Yet another 1 in 30 year event hit Winchfield again yesterday. The photo shows the bottom of Bagwell Lane near the junction with Station Road. I can confirm that the flooding on Taplins Farm Lane was even worse around 6.45pm last night. However, it was too dark for taking photos and too dangerous to stop.
[Update: we have now been sent a picture of the flooding on Taplins Farm Lane yesterday]
This comes despite the sustainability assessment claiming:
There was some evidence of wet ground at the far east of SHL183, but "no other obvious evidence of current or past flooding".

The detailed assessment also says there's only a one in 30 year chance of surface water flooding.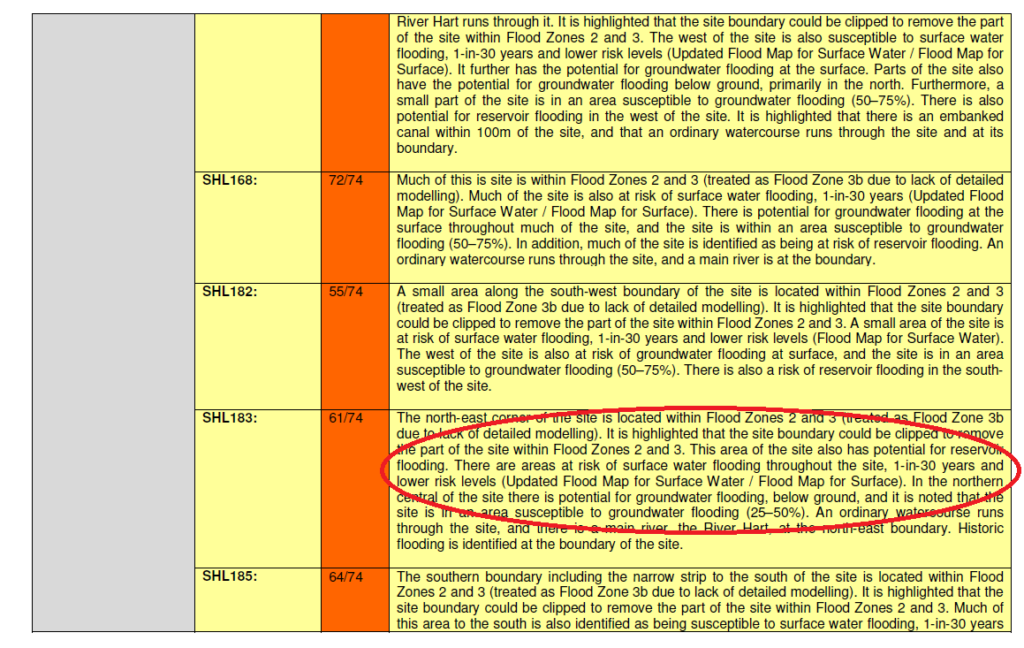 This is of course complete nonsense. The area of Taplins Farm Lane near the railway bridge flooded in April 2018 and three times in 2016 alone. Evidence documenting the 2016 flood events can be found here (4 Jan) , here (7 Jan), here (9 March on Station Road) and here (28 March due to #StormKatie).  These Winchfield floods are obviously more than one in 30 year events.
It appears as though this latest flood was caused by rain melting the snow on the already saturated ground. Surely, everybody can see this area is not suitable for new housing. Let's hope the Planning Inspector sees sense in his assessment of the new town proposal in the Local Plan.