The Winchfield Neighbourhood Plan was formally adopted by Hart District Council at their meeting last night.
Key points in the plan are shown below:
Small scale housing development
Housing is seen by the local community as best delivered by means of the following types of development:
A number of sensitive developments of up to seven houses on existing residential land, even where this may be beyond the current settlement boundaries but otherwise meet Hart DC and NPPF criteria and the policies in this Plan.

On other Brownfield sites in Winchfield, where identified, that meet Hart DC and NPPF criteria and the policies in this Plan. This would replicate the previous successful brownfield site regeneration of the former Winchfield Station Goods Yard.

One or two new unobtrusive developments of a similar size, scale and sensitive location to the existing successfully integrated Beauclerk Green (brownfield site) development, built in 1997. Such new development should not exceed the density of Beauclerk Green as it stands today.
This would seem to rule out vast new housing estates such as those proposed in the centre of Winchfield and in Murrell Green (much of which is in Winchfield Parish). However, the Hart Local Plan would take precedence over the Neighbourhood Plan.
Size and location of housing
Policy A1: Size and Location of New Developments

As a general principle new housing developments should respect the existing scale of the village and should not result in a new development of more than seven homes.

As an exception, a new housing development in excess of seven homes will be considered if on a carefully chosen site, similar in size and density to Beauclerk Green, respecting existing settlements and current local gaps which prevent coalescence with neighbouring villages.

Appropriate redevelopment of brownfield sites will be supported in preference to greenfield sites. The appropriate redevelopment of disused buildings will be supported.

Developers will be required to demonstrate that there is adequate water supply, waste water capacity and surface water drainage both on and off the site to serve the development and that it would not lead to problems for existing or new users. In some circumstances it may be necessary for developers to fund studies to ascertain whether the proposed development will lead to overloading of existing water and/or waste water infrastructure.

Drainage on the site must maintain separation of foul and surface flows.

In the event that there is a water supply, waste water capacity and surface water drainage infrastructure capacity constraint the developers will be required to identify the appropriate improvements that are required and how they will be delivered.
However, the detailed size and location of housing policy adds a further barrier to large scale development. Policies A2 and A5 provide for generous parking and low density housing.
The full Neighbourhood Plan can be downloaded below.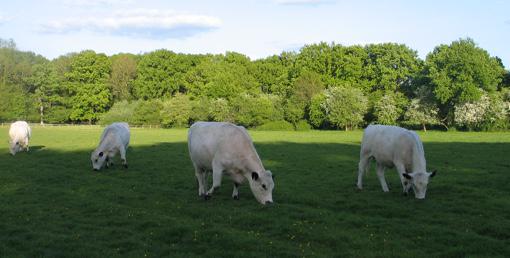 Winchfield Neighbourhood Plan
Winchfield Neighbourhood Plan Adopted Version