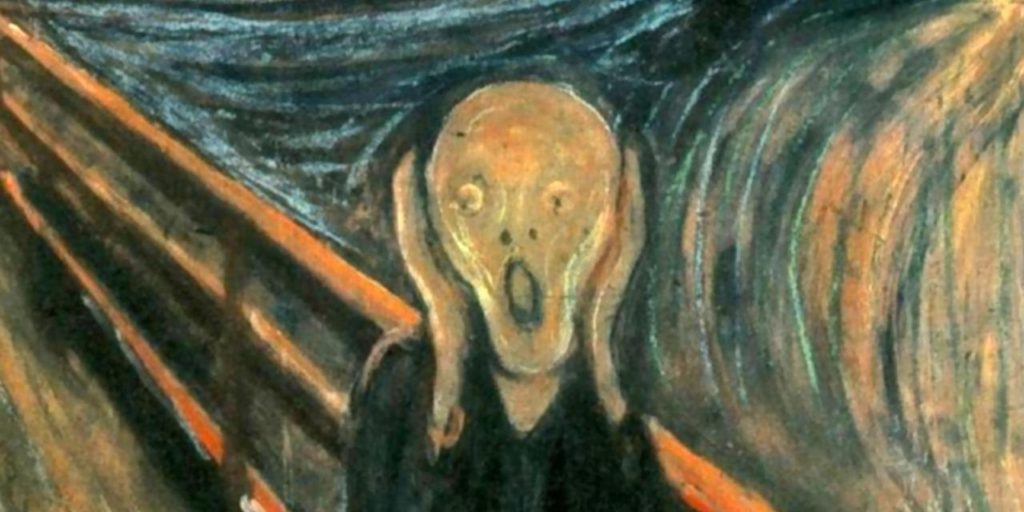 The 2016 new Hart SHMA also covering Rushmoor and Surrey Heath has been published and Hart's housing target has been increased from 7,534 to 8,022. This increase comes despite the forecast population for 2032 being lower than assumed in the 2014 SHMA.
For those uninitiated in the terminology of the Local Plan, the SHMA is the Strategic Housing Market Assessment. This is the totally objective document that is entirely above any criticism because it is produced by consulting only those who have a vested interest in building more houses.
Just like the last SHMA, a number of spurious assumptions and arbitrary uplifts have been applied to artificially increase the housing target to 53% above what we would need if we stuck to the demographic projections.
Essentially, we are being asked to concrete over our green fields to build houses for people who need to move into Hart to fill fictitious jobs that someone thinks might be possible to create in Hart. Other districts should already be planning to house those people.
Here is the summary of how they did it, followed by our critique of the methodology and results:
Demographic Startpoint
They have used the 2012-based population projections to arrive at the 785 dwellings per annum for the whole housing market area (HMA), consisting of Hart, Surrey Heath and Rushmoor. This results in a housing need of 254 dwellings per annum or 5,334 for the whole planning period up to 2032. Already most of this target has been built or permitted in Hart. If we stuck to this, we would not need to grant permission on any of the sensitive green field sites like Grove Farm (Netherhouse Copse), Elvetham Chase (Pale Lane), Owens Farm (West of Hook), Murrell Green or Winchfield.
However, even this starting point is inflated. The new SHMA states that if they used the 2014-based population projections instead, then the starting point would fall by 94 dwellings per annum for the HMA as a whole. The target would fall by 41 dpa for Hart, or a total of 861 dwellings.
Market Signals Uplift
This starting point is then inflated for 'market signals' and affordable housing requirements. We agree that there is evidence that younger people cannot get on the housing ladder, or in some cases cannot even rent properties in the area because property prices are too high. The uplifts they recommend increase the target by ~15%, resulting in 903 dpa for the HMA and 292 dpa or a total of 6,132 for Hart. Again, the remaining target for Hart could easily be met from brownfield development at Pyestock (Hartland Village) and Sun Park.
However, we do challenge the methodology they have applied in this case. They run two scenarios to estimate the extra houses required to meet the needs of people who are apparently not forming households at the expected rate. These would result in a 7-14% increase in the number of houses.
However, they arbitrarily choose a 15% uplift, which is larger than either of their modelled scenarios.
Even the SHMA itself calls into question whether this uplift will actually achieve anything:
9.72…Of course, there is no way of knowing in advance exactly how improvements in housing affordability would increase household formation rates (if at all)
Moreover, there is no evidence at all that simply allocating more land for development will either increase the number of houses being built or reduce the price of housing. The same section shows that development land in Hart, with planning permission costs £4.1m per hectare (section 9.12). At Hart's preferred housing density of 30 dph, this equates to the land cost alone of a new home being around £133,000.  Build costs, S106 contributions and a profit for the developer could easily see the sale price of new homes being around £400,000. If housebuilders cannot achieve this level of pricing, then they simply won't build the houses.
Affordable Housing Uplift
Some further adjustments are then made to lift the housing target 985 dpa for the HMA, or a further 24 dpa (504 in total) for Hart resulting in a total of 6,636 over the whole planning period. Even if this adjustment were accepted, this would still be easily accommodated on brownfield land in Hart.
There are two issues with this approach. First, column G shows there is a net negative need across the HMA, but Rushmoor needs to find 84 dpa. These are arbitrarily shared amongst all three districts, even though there is no net need across the three districts as a whole. Second, the whole analysis appears to double count the housing uplift for market signals above in that the 'concealed families' are already accounted for in the market signals analysis.
Accordingly, we believe this adjustment should be removed from the calculation.
Jobs Growth Adjustment
The most egregious adjustments come from the jobs growth adjustments. The total housing requirement is increased to 1,200 dpa for the HMA. This results in 382 dpa for Hart or a total of 8,022 new houses over the planning period. This increase means it is likely we will have to allocate green field land for development.
We have a number of issues with this adjustment.
First, the jobs forecasts made by outside bodies are simply taken as read with no analysis or critique. We know they are wrong simply by looking at the forecasts in Appendix D. These show the number of jobs in 2015 to be in the range 158-174K depending upon which forecasting house is used. However, the latest BRES data for 2015 shows the total number of jobs to be 143K for the Housing market area.
Second, the projection of 1,200 jobs per annum is far in excess of the 1998-2015 average of 1,029, and the report itself states that it is unrealistic to expect recent jobs growth to continue at the same rate.
Third, they use a very circular argument to account for the number of jobs. The argument is basically, the forecasts say you should have 1,200 extra jobs per annum in the HMA. They then acknowledge the forecasts are unachievable because there won't be enough people of working age to fill those jobs. So, they then decide we will need to import some extra people and those people will need houses. Clearly, this is not an expression of the 'need' for the district.
However, the population projections already assume inward migration from other areas and international migration from abroad. Note that since the Brexit vote, migration from the EU is likely to fall, so these projections may well overstate the level of international migration.
These additional people must be coming from other areas. However, we know from analysis of other authorities that they are also increasing their housing targets by around 42% above the demographic projections. So, the question remains, where will the people come from to live in the extra houses? All local authorities need to meet their own local needs, so if all local authorities plan for far more than they need, we will have too many houses, but we will have concreted over our countryside.
Essentially, we are being asked to concrete over our green fields to build houses for people who might move into Hart to fill fictitious jobs that someone thinks might be possible to create in Hart. And other districts should already be planning to house those people.
It is a farce. This adjustment to the housing targets should be removed.
2016 New Hart SHMA Conclusions
We believe a realistic housing target for Hart is around 6,000. This would meet the needs identified from the most up to date population projections and give a sensible allowance for additional houses to cater for 'concealed households' and the younger people who want to get on the housing ladder. Affordability will come from building more smaller properties and taking advantage of the Government Starter Homes Scheme.
This housing target will mean we can build all of our remaining requirement on brownfield sites and still have many brownfield sites available for future generations.
However, given the perilous state of the Local Plan, we can't simply ask for this to be redone. We must argue in the consultation about the new Local Plan that the housing target in the SHMA is too high, and therefore the plan does not need to allocate as much green field land for development. We have no doubt that there will be a number of developers arguing for an even higher target.
The new Hart SHMA and appendices are available for download below:
Hart Rushmoor & Surrey Heath 2016 SHMA
Hart Rushmoor & Surrey Heath 2016 SHMA Appendices