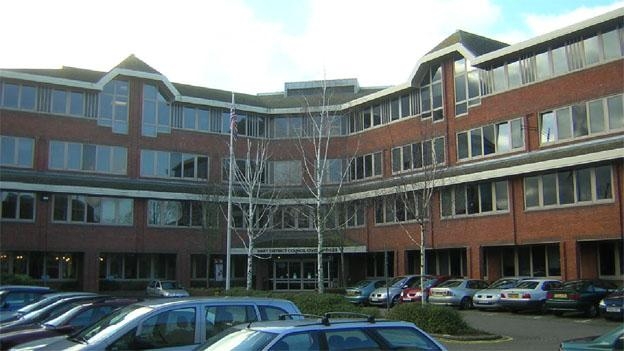 The minutes of the Cabinet meeting held on 5 January sadly show the Hart Local Plan is still in disarray.
Lack of clarity on extra 2,000 houses
The 'topic paper' about the extra 2,000+ houses sprung on members late last year has not yet been produced. It appears that the requirement for the extra houses was decided by an officer on his own initiative. However, it should more properly be a policy decision for members.
Uncertainty on testing of Winchfield New Town
There is still uncertainty about the level of testing that has been carried out in relation to the potential Winchfield New Town. This was the only option recommended for testing at the fateful council meeting in November 2014. The Local Plan Steering Group (LPSG) on 13 December 2016 agreed:
Further testing of a new settlement option would take place and be brought back for consideration
When challenged about this at Cabinet, the leader said:
Testing is a continual process as further information becomes available to us. The officers had tested a new settlement option, however officers had been asked to benchmark against work already completed for this site.
This sounds like bureaucratic gobbledygook and gives no clarity at all. Back in October, the unoffical news was that Winchfield New Town had failed testing. One wonders what exactly has been going on for the past two years.
Litany of Hart Local Plan delays
Apparently, the already delayed Local Plan, will be delayed by a further 4-6 weeks whilst this new 'testing' is carried out. Presumably, the consultation will not now happen until March or April this year.
This is the latest in a long line of delays:
In October, 2013, when the earlier version of the Hart Local Plan was rejected by the planning inspector, the council said:
"Cllr Parker said that while the council operates under the interim strategy, it is working on an updated Local Plan.

"We expect to put this out for consultation early next year, and would look to submit it to an inspector next autumn[2014]," he added."
In April 2014, the plan was to have a resubmission plan ready for consultation in October 2015.
By February 2015, the plan was to have a resubmission plan ready for Autumn 2015.
The plan was delayed yet again in April 2016, with the timetable clearly stating that a draft version of the Local Plan would be published in September 2016.
When we reached August 2016, the timetable slipped again, pending the arrival of the new SHMA.
Finally, in November 2016, the consultation version of the Hart Local Plan was due to be published on 3 February 2017.
Our best estimate of of the timetable, with the plan and slippage since April 2016 in brackets is as follows:
Consultation Draft Hart Local Plan – March/April 2017 (Summer 2016, 8 months slippage)
Submission Plan – July 2017 (Autumn 2016, at least 8 months slippage)
Submit to Secretary of State – TBA (Winter 2016, unknown slippage)
Examination – TBA (Spring 2017, unknown slippage)
Adoption – TBA (Summer 2017, unknown slippage)
Education funding climb down
In other news, Hart District Council was forced into a humiliating climb down on its stance on S106 contributions for education. All funds raised from developers must now be remitted to Hampshire County Council (HCC). HCC will now be a party to all agreements about education funding.
The minutes of the Cabinet Meeting held on 5 January 2017 can be found here.
The minutes of the LPSG held on 13 December 2016 can be found here.
The paper about S106 education provisions can be found here.