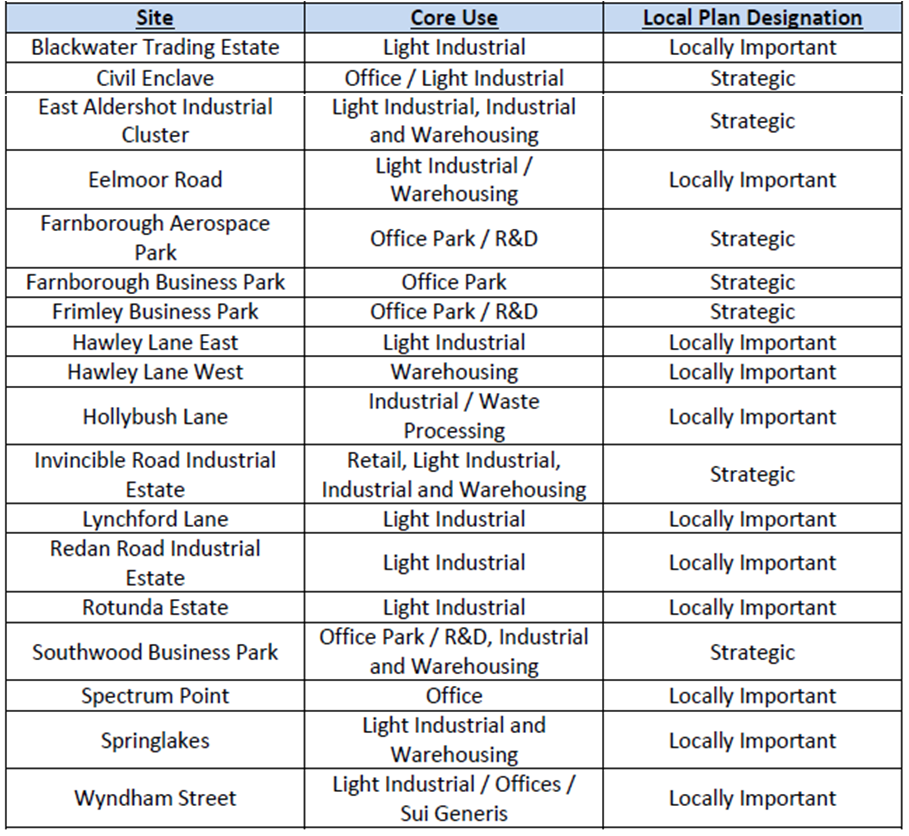 Rushmoor Borough Council is to seek to protect many of its brownfield sites from redevelopment using 'Permitted Development Rights'. The list of sites they are seeking to protect are listed in the image above.
A paper has been submitted to the Cabinet meeting due to take place on 15 November seeking to make a non-immediate Article 4 direction to withdraw permitted development rights related to the change of use of offices, light-industrial units, and storage or distribution units to residential use within the Strategic Employment Sites and the Locally Important Employment Sites.
Our view
We agree that we should not release all of our employment sites for housing, but equally it seems rather odd to be seeking to protect most of the employment sites in Rushmoor. There are literally dozens of vacant offices and light industrial blocks.
Even though Rushmoor Borough Council have committed to met their  housing need within their own borough, this extended level of protection may mean they will seek to offload future housing needs, beyond the current plan period, on to Hart District.
Rushmoor have not sought to protect the sites below, due to their proximity to the Thames Valley Heath SPA:

Here is a set of images showing some of the vacant buildings in Rushmoor that Bravehart found last year: