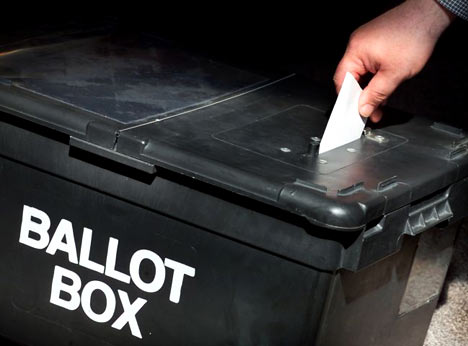 Hook Action Against Over Development have been in touch with some of the local candidates for Hook ward in the Hart District Council local elections 2016, and managed to get some additional information out of their local candidates and have circulated this in an email to their supporters.
This is reproduced below, with our response where appropriate. The appropriate detailed pages for each party have been updated accordingly as well as our summary page.  The detailed party pages are:
UKIP have not responded to our requests for comment, and so there is no detailed page for them
Colin Ive, Liberal Democrat – No election leaflet delivered, local party website has no information on the current elections and no candidate contact details.
Mike Morris, The Conservative Party Candidate:
I joined the council because of the 550 houses that were proposed at NE Hook and out of choice became part of the planning team that is processing that site and others around Hook. As you know none of which I welcomed and said so in front of all that attended the Basingstoke Hotel Hook residents meeting.

I do not support urban extensions as they do not bring forward sufficient new infrastructure capacity but just overload current capacity. Nor do some Brownfield sites under permitted development! However I welcome the proposed development at Hartlands (sic) Park (Pyestock) with its 1000 plus housing which will reduce the housing numbers Hart has to deliver. Nevertheless this hasn't changed my mind regarding the need for a large settlement site at Winchfield which I support as its deemed the only sustainable and developable site in the district to deliver sufficient housing numbers for the current ( impending ) plan and the future.

As you would expect every District Councillor defends his Ward and therefore some of my Conservative colleagues particularly those serving Wards in and adjacent to Winchfield would naturally be against the proposed Winchfield development. I fully understand their position and I would do the same if it applied to Hook or Rotherwick.

I'm unaware of a party line to vote one way or another on any future development and always intended to vote for and on behalf of Hook and Rotherwick residents within best practice in terms of planning policy.
Our response:
Hart Council has said Hartland Park has capacity for 1,500 homes, not 1,000.  And of course it will not reduce the number of houses Hart has to deliver, but will make a significant contribution to meeting the alleged 'need'.
All of the sites proposed for the Winchfield new town are classified as "not currently developable" in the SHLAA, so it is misleading to suggest otherwise.  No evidence has been presented to demonstrate that a new town at Winchfield is 'sustainable'.
Hook is adjacent to Winchfield, and indeed around 1,850 of the proposed 5,000 new houses in the Hartley Winchook new town are actually in Hook parish.  One might hope that Hook councillors would acknowledge this fact and look more closely at our brownfield proposal that would result in fewer new houses in Hook than any of the other proposals.  Now that Pyestock is on the table, this is now self-evident.
Verd Nabbs, The Labour Party Candidate
From printed election material:
Local councillors have surprisingly limited powers, but they can be held to account, so they represent YOUR views. In particular over the proposed Winchfield development. A new development will prevent the irresponsible expansion of existing towns and will come with essential infrastructure improvements. We need to act now, before a solution is imposed upon us!
Dai Rees, UK Independence Party (UKIP)
Statement from local branch website:
On housing, a UKIP representative would weigh up the merits of any particular project and would decide accordingly. We all understand the results of over-development – schools, doctor's surgeries, roads etc. simply cannot cope with the additional strain being placed upon them but nothing ever seems to get done to curb the problem. A UKIP councillor would introduce a measure of realism into the debate and could be relied upon to listen to residents and take account of any grievances they may have. We recognise that new dwellings do have to be built to cope with the increase in our population – caused largely by a laissez-faire attitude to immigration by subsequent governments – but accommodating additional persons must be done sensibly and UKIP councillors would concentrate on brown field sites as a priority.
A UKIP councillor would support improved infrastructure measures and would seek to ensure that there are better schooling and medical facilities, more parking places especially where doing so helps local businesses, and an improved transport network.
[Update] the UKIP candidate has now said he will oppose a new town in Hook. [/Update]