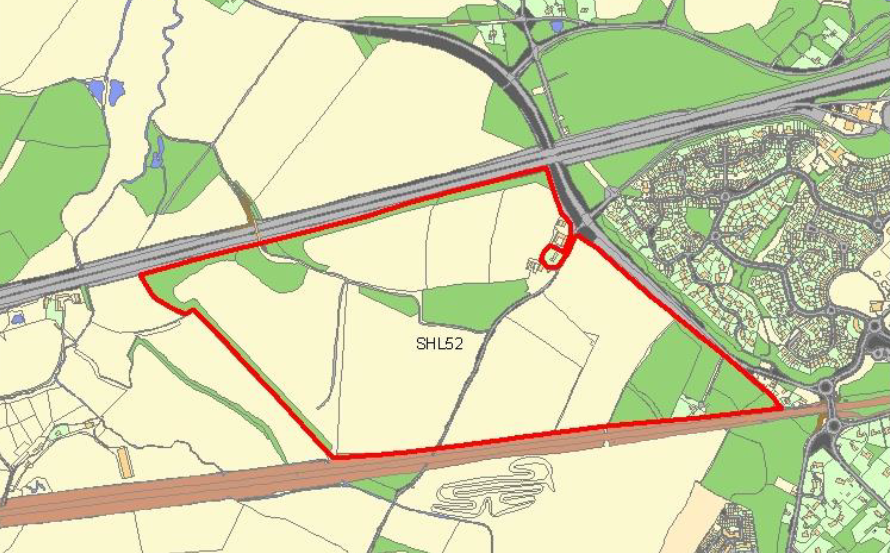 Wates Developments has submitted an application for an Environmental Impact Assessment Scoping Report on the Pale Lane site (known as SHLAA site SHL 52 and strategic site STR009) that straddles Elvetham Heath and Hartley Wintney parishes.
Wates have made a presentation to Elvetham Heath Parish Council, and plan to make further presentations to interested groups.  A copy of the slides used can be found on the download below.
The site lies to the west of the existing Elvetham Heath development, and is bounded to the north by the M3 motorway and to the south by the main railway line to London.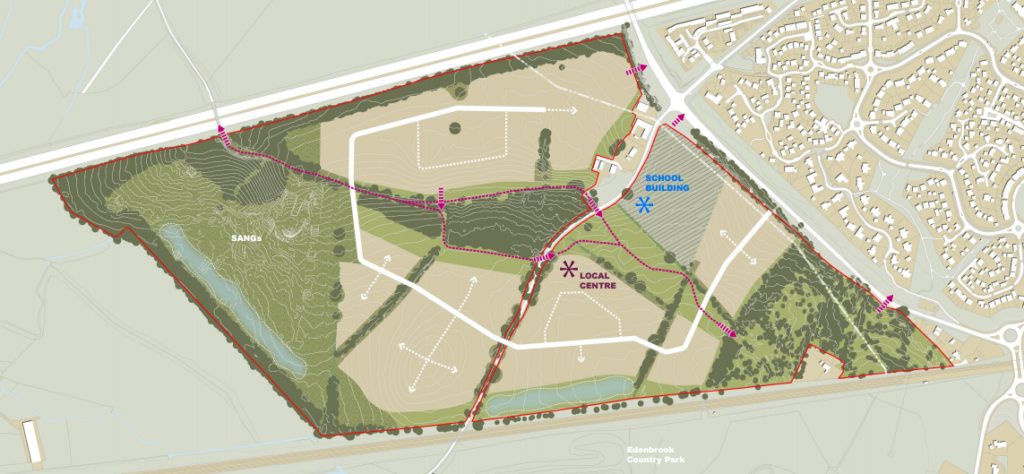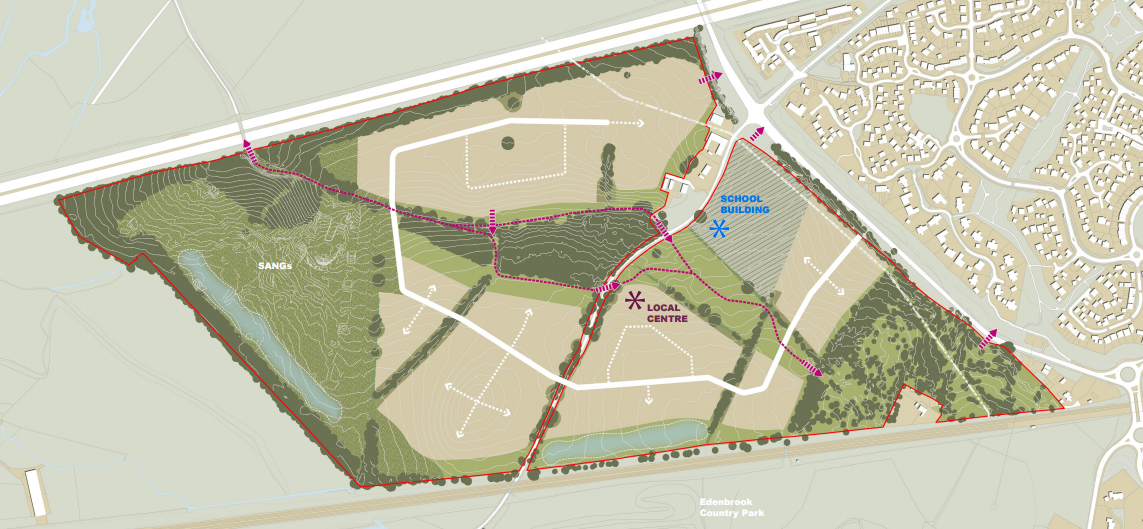 As part of their submission, Wates have given an indicative layout of the final scheme (reproduced above), that will, if eventually approved, contain around 700 new houses, a local community centre, a new primary school and be called Elvetham Chase.
We don't oppose an Environmental Assessment being carried out, but we would be very disappointed if this development went ahead because:
So, we see no need to concrete over any more of our greenfields for decades to come.
We also note that Adams Hendry's assessment determined that there were significant transport issues with the site and suggested that Pale Lane might have to be closed to vehicular traffic saying:
Primary vehicular site access would almost certainly be provided onto the A323, with a potential secondary access to the south on Pale Lane. However, the Pale Lane access is severely constrained by being a single track lane with a narrow single-track tunnel under the railway and single track bridge over the River Hart. If it were to provide an effective access point for development at the site, all of this infrastructure would need to be upgraded, not least to ensure effective and safe pedestrian and cycle access between the site and the Hitches Lane Country Park to the south of the railway. However widening the tunnel under the railway and the bridge over the river are likely to be very costly. Therefore, it would be sensible to test closing Pale Lane to all vehicular traffic as an alternative that would ensure safe pedestrian and cycle access could be achieved.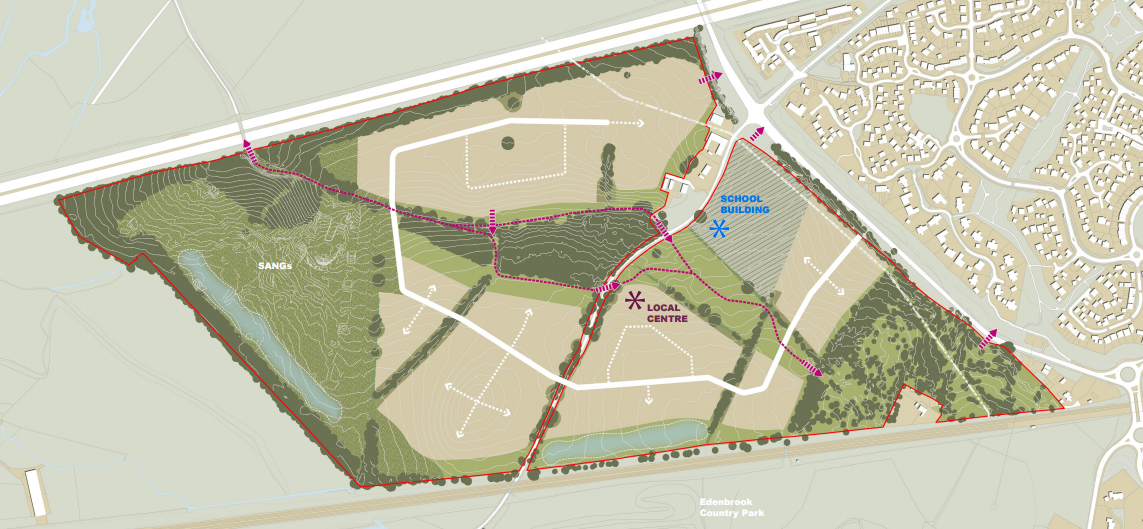 Wates presentation to Elvetham Heath PC about Pale Lane