Rushmoor Borough Council has published a draft Local Plan where it proposes to build only 8,200 of its assessed need of 9,822 houses over the plan period.  It is clear that Rushmoor is seeking to offload the remaining 1,622 houses on to Hart District.
We need to oppose this move and We Heart Heart have produced some materials to help you do this easily.  Our voice will have greater weight if we can get more Hart residents to comment on Rushmoor's plan than Rushmoor residents. Please follow the simple process below:
Download the Local Plan response form from the link below.
On page 3, fill in your name and contact details and type your name and date in the boxes at the bottom of the page.
Review the comments made and feel free to add, amend or delete as you see fit.
Save the document, attach it to an email and send to plan@rushmoor.gov.uk
Share a link to this page to all your friends and family as well as any sports clubs or community groups you belong to via word of mouth, email, Facebook and Twitter and ask them to put in a response and share this page again.
If you have not already done so, please sign and share our petition too.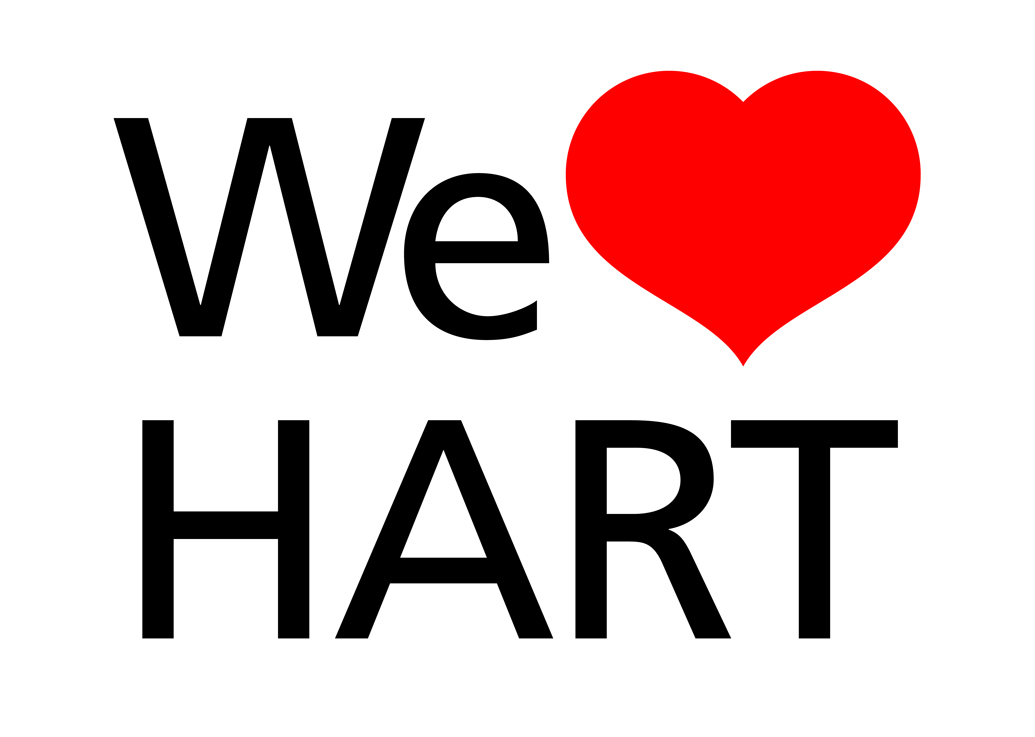 Rushmoor Local Plan Response Form
A summary of the arguments we are putting forwards is outlined below.
Slippery slope to taking more housing than the other districts
The proposal to take an additional 1,622 houses from Rushmoor puts us on the slippery slope to accepting a further 1,400 houses from Surrey Heath such that Hart District ends up having to build the most houses in the Housing Market Area.
| | Hart District | Surrey Heath Borough | Rushmoor Borough | Total Housing Market Area |
| --- | --- | --- | --- | --- |
| Original SHMA | 7,534 | 7,057 | 9,822 | 24,413 |
| Proposed Transfers | 3,022 | (1,400) | (1,622) | 0 |
| New Total | 10,556 | 5,657 | 8,200 | 24,413 |
This will impact all of our districts including Blackwater and Hawley; Bramshill;  Church Crookham; Crondall; Crookham Village; Dogmersfield; Elvetham Heath; Eversley; Ewshot; Fleet; Greywell; Hartley Wintney; Heckfield; Hook; Mattingley; North Warnborough; Odiham; Rotherwick; South Warnborough; Winchfield; and Yateley adding additional pressure to an already difficult situation and make it more likely we have to accept both a new town and urban extensions on our beautiful green fields and countryside.
Hart and the rest of Housing Market Area are being asked to build too many houses
The whole Housing Market Area (HMA) should reduce the assessed need by 7,800 units which would reduce the pressure on Hart directly and remove the need for Surrey Heath and Rushmoor to ask us to build >3,000 houses for them. This is discussed in more detail here.
Rushmoor isn't making best use of its brownfield sites
This is discussed in more detail here and here. As can be seen, if Rushmoor gets more creative with Wellesley and plans to build on the sites it has already identified, there is potential capacity for over 30,000 dwellings, more than three times its (overblown) assessed need.   It surely cannot be too much to expect them to find the 1,600 houses they say they can't build out of this wealth of opportunity.  Rushmoor Borough Council should re-visit its planned densities and seek to meet all of its assessed need within in its own boundaries.  It could then make some sites available for neighbouring rural districts in line with a recent survey of Hampshire residents seeking to protect rural areas.  Neighbouring districts could be approached to provide SANG capacity if required.  Rushmoor should also take a closer look at all the vacant sites in the district and seek to convert them to residential use.
Rushmoor's Employment Land Review is overblown and seeks to protect more employment land than is necessary.
This is discussed here.  It is also clear that past forecasts got it wrong as evidenced by the large number of vacant office blocks and empty shops across Hart District.  If the ELR was reduced to more sensible levels they could free up more land for housing.
Indeed, even if you accept the overblown employment forecasts, there will be a surplus of nearly 600K sq m of employment space at the end of the plan period, covering around 195 Ha.  Yet Rushmoor seeking to protect 96 Ha of land whilst asking Hart to build 1,600 houses on green fields.
Rushmoor's infrastructure plans are not credible
We posted here that Hampshire as a whole has a £1.9bn infrastructure funding deficit, with Rushmoor's share of that being £80m.  Rushmoor makes no mention of this deficit in its draft Local Plan.  Hart's own numbers show an infrastructure deficit of £78m.  All of these numbers are probably an under-statement given they were all produced before the scale of development now proposed was known.  This is in contravention of NPPF para 177 that says there must be a "reasonable prospect" of delivering the required infrastructure alongside housing:
"It is equally important to ensure that there is a reasonable prospect that planned infrastructure is deliverable in a timely fashion. To facilitate this, it is important that local planning authorities understand district-wide development costs at the time Local Plans are drawn up. For this reason, infrastructure and development policies should be planned at the same time, in the Local Plan"
Finally, they don't even attempt to quantify the extra infrastructure Hart would need to build the extra 1,600 houses nor do they make any offer to fund any of that extra cost.
Rushmoor not planning to meet the needs of the ageing population
Figure 10.15 of the SHMA sets out the need for specialist housing and registered care places for the HMA and Rushmoor.  This states Rushmoor must build 710 sheltered and extra care units as well as provide an extra 600 registered care places. Their draft Local Plan makes no mention of the extra registered care places and sets no target for the sheltered and extra care units.  This is in contravention of NPPF para 50 which states:
"local planning authorities should…plan for a mix of housing based on current and future demographic trends, market trends and the needs of different groups in the community (such as, but not limited to, families with children, older people, people with disabilities, service families and people wishing to build their own homes)"
Therefore the Rushmoor draft Local Plan runs the risk of being found unsound and should be revised.
In conclusion, the Rushmoor draft Local Plan contains many serious flaws and needs to be revised.